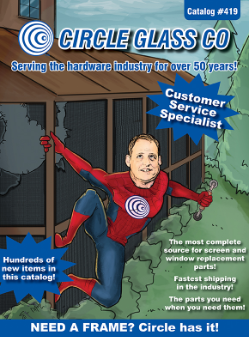 1.

Download the entire catalog or a popular section

2.

Find your parts

3.

Place order
You can place an order online if you know the part numbers.
You must have an existing Circle Glass Account to use this web site feature.
Circle Glass is constantly adding new parts and has a large supply of hard to find or discontinued items.
Call with your special needs!